There is so much Indigenous Australian literature present beyond this small list for today's spotlight. For more books, I recommend these publishers who publish work from Indigenous Australian writers: Magabala Books, UQP, IAD Press, Black Ink Press and Aboriginal Studies Press.
Keep reading Indigenous Australian writing today, tomorrow and all the days to come.
Diversity Spotlight (hosted by Aimal) will take place every Thursday, and it will be featuring three books in any given week:
For Kirrali, life in 1985 was pretty chill. Sure, she was an Aboriginal girl adopted into a white family, but she was cool with that. She knew where she was headed – to a law degree – even if she didn't know 'who she was'. But when Kirrali moves to the city to start university, a whole lot of life-changing events spark an awakening that no one sees coming, least of all herself.

Story flashbacks to the 1960s, where her birth mother is desperately trying to escape conservative parents, give meaning to Kirrali's own search for identity nearly twenty years later. And then she meets her father…

(Jane Harrison is a playwright, critic, novelist and descendant of the Muruwari people (Bourke and Brewarrina area).
Becoming Kirrali Lewis by Jane Harrison
For NAIDOC week, I read this great YA historical fiction book. It follows Kirrali, an Aboriginal student as she traces her heritage and adjusts to university life. Reviewed here.
A few more books I've read:
In this award-winning work of fiction, Ellen van Neerven takes her readers on a journey that is mythical, mystical and still achingly real.

Over three parts, she takes traditional storytelling and gives it a unique, contemporary twist. In 'Heat', we meet several generations of the Kresinger family and the legacy left by the mysterious Pearl. In 'Water', a futuristic world is imagined and the fate of a people threatened. In 'Light', familial ties are challenged and characters are caught between a desire for freedom and a sense of belonging.

Heat and Light presents an intriguing collection while heralding the arrival of an exciting new talent in Australian writing.

(Ellen van Neerven is a writer of Mununjali and Dutch heritage. She belongs to the Yugambeh people of the Gold Coast and Scenic Rim.)
 Heat and Light by Ellen Van Neerven
Thanks to Wendy for recommending this book! I've been reading more short fiction lately, so will pick up these contemporary and futuristic stories with Indigenous Australian lesbian heroines soon.
From a remarkable new voice in Indigenous writing comes this highly original collection of poems bristling with stunning imagery and gritty textures. At times sensual, always potent, Lemons in the Chicken Wire delivers a collage of work that reflects rural identity through a rich medley of techniques and forms.

It is an audacious, lyrical and linguistically lemon flavoured poetry debut that possesses a rare edginess and seeks to challenge our imagination beyond the ordinary. Alison Whittaker demonstrates that borders, whether physical or imagined, are no match for our capacity for love.

(Alison Whittaker is a Gomeroi poet, life writer and essayist from Gunnedah and Tamworth, north-western New South Wales.)
 Lemons in the Chicken Wire by Alison Whittaker
I have so many books on my TBR but couldn't help but share another one. I'm always up for more intersectional poetry. This collection has been recently recommended by many bookish people (i.e. Anjulie, Meleika and Emily) on Twitter.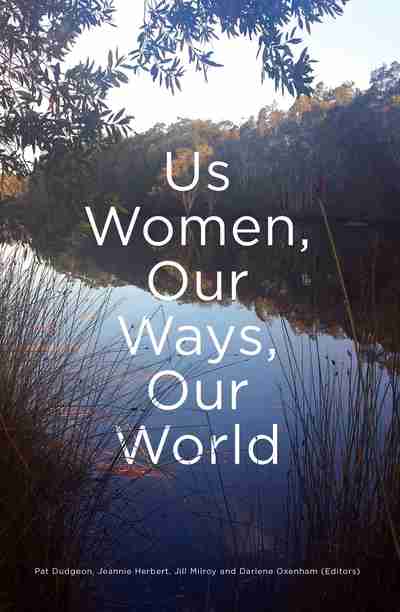 A collection of writings on women and Aboriginal identity from 14 senior Indigenous academics and community leaders. The collection engages with questions such as: What makes Aboriginal women strong? Why are grandmothers so important (even ones never met)? How is the connection to country different for Aboriginal people compared to non-Aboriginal people's love of nature or sense of belonging to an area? What is Aboriginal spirituality?

They are hopeful for the future, with an emphasis on acknowledging, joining with, collaborating and caring.
Edited by Pat Dudgeon, Jeannie Herbert, Jill Milroy, Darlene Oxenham
(Publication date: May 2017 by Magabala Books)
I enjoy Magabala Books' fiction releases, so will look into more of their non-fiction too. Thankful to learn from all the Indigenous Australian writers who share their work.