My bookish calendar for this year is predominantly diverse books, but for anyone who also wants to participate in a no-stress readathon, check out #DiverseAThon next week as it runs from Jan 22 – 29.
The Paper Menagerie by Ken Liu
I've read a couple of Liu's previous stories in magazines, so I'm excited to read more. Thoughts from a few years ago on the title story:
I loved the fantasy aspect of the Paper Menagerie – the home made creatures really complemented the human story. This short story touches upon an experience that is close to me – growing up speaking English but only just understanding my parents' first language.
It captures that struggle between language and culture. A beautiful and fluid narrative which weaves magic in a well crafted way through the characters' interactions with the animated origami.
Ida by Alison Evans
I have a netgalley ARC to read of this parallel worlds story but only recently learned that Ida, the bi protagonist is also biracial (German and Vietnamese heritage) and not stereotypically thin. (Some details you can only glean from reviews.) Also, in terms of diversity, her partner Daisy is genderqueer and her cousin Frank is trans.
*Bonus TBR – These are the books I have in mind for after #DiverseAThon or if I finish my current TBR early.
A Time to Dance by Padma Venkatraman
I started this one for #DAReadathon and the writing is beautiful so far.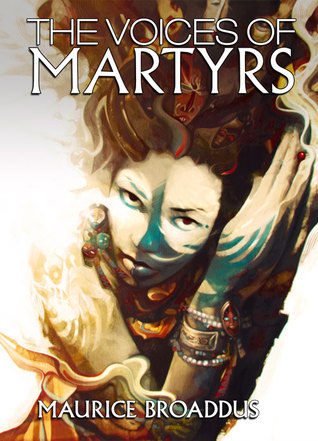 The Voices of Martyrs by Maurice Broaddus
Another previous #DAReadathon possibility readers may recognise. Must review this Afrofuturist SF collection in Feb (Black History month in the US).