My 2016 favourites list in three parts: Part 1 – YA Speculative fiction and fantasy, Part 2 – Adult Speculative fiction and fantasy & Part 3 – Contemporary fiction and Non-fiction. Thanks to all the readers who have dropped by for these lists! Onto the final one:
Contemporary fiction
Becoming Kirrali Lewis by Jane Harrison
A great coming of age story with an Indigenous Australian heroine who explores university life and unravels her family history.
The Absolutely True Diary of a Part-Time Indian by Sherman Alexie
I listened to the audiobook and Junior's humour was so on point as were his insights on life in a mostly white school as a Spokane Indian teen.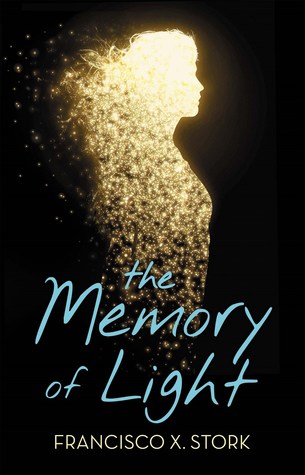 The Memory of Light by Francisco X. Stork
The own voices realism of this story was so important. Loved that it followed a Latinx heroine, her family and her friends as they came to understand their own preconceptions around mental health.
Juliet Takes a Breath by Gabby Rivera
A strong coming of age tale, which follows a Peurto-Rican lesbian heroine and her journey to understand intersectional feminism when confronted with white feminism. Though I must warn readers that there is a problematic passage about Native American people, which is left unchallenged in the text (linked above in my review).
Non-fiction
Yassmin's Story by Yassmin Abdel-Magied
I like to read Australian books that reflect the diversity of my country as I see it everyday, which is why I'm selective about local literature. This is an amazing memoir from a young Sudanese-Egyptian-Australian Muslim engineer.
Bad Feminist by Roxane Gay
I loved how this book delves into some of the pervasive social norms that affect popular culture and media. A few of my favourite essays cover unlikeable heroines and how trigger warnings aren't for everyone but exist for the people who need them.
The Hate Race by Maxine Beneba Clarke
The Hate Race shares a lot of relatable Australian coming of age moments but also experiences that show how casual and institutional racism function in our society today. So relevant. Clarke's African diaspora book, Foreign Soil is also being published in the US in 2017.
Between the World and Me by Ta-Nehisi Coates
I listened to the audiobook as read by the author, which added to its power. This is an crucial letter on the perception of African-American people in US, police brutality and the history of slavery as narrated by a writer to his son.
Octavia E. Butler by Gerry Canavan
An insightful look at the body of Octavia E. Butler's work from an academic lens that also delves into the challenges of her writing career and writing process. Octavia E. Butler was one of the most influential African-American science fiction writers and her work continues to inspire many people across different industries today. Will review the ARC in the near future.
Letters to Tiptree Edited by Alexandra Pierce and Alisa Krasnostein
These are some beautifully written letters by writers today. They address an influential scifi writer known as James Tiptree Jr (a.k.a Alice Sheldon) who published under a male pseudonym. These letters also address her influence as a writer, aspects of gender fluidity, sexual identity, multiple identities and how the history of women's writing in the science fiction genre continues to be erased through omission in popular culture. It also inspired me to read more older SF work by women.