Created and hosted by Aentee. The read-a-thon will run for 3 weeks between Sunday 14th August to Sunday 4th September.
Since I'll be attending classes again, I'm not power hungry for CP points but will aim for the glittering reading badges. Many of my TBR books qualify for 2 badges, so I'll probably only read 4 instead of 8 books as the semester becomes busy. I've also listed a few shorter reading options to choose from under the badges.
Chosen Pokemon: Oddish!
Since I'll be dropping by the author talk on Pakistani mythology before class (and hopefully, make it back in time for class) –  Fire Boy – Book 1 of the Djinn Son Duology by Sami Shah is my first option. Alternatively, I could read The Lives of Tao by Wesley Chu as I've enjoyed a novella set in the same SF universe.
A Tale For The Time Being by Ruth Ozeki. Hopefully, I can handle a longer read this time. I started Ozeki last year but library reservations caught up with me, so I bought a copy to finish on my own time. For an alternate shorter book, I might read Ghostheart by Ananda-Braxton Smith instead as I loved Smith's previous stories.
Authority by Jeff Vandermeer.
Options: Shadowplay by Laura Lam (I liked the first book – Pantomime),  The Best of all Possible Worlds by Karen Lord or The Traitor Baru Cormorant by Seth Dickinson.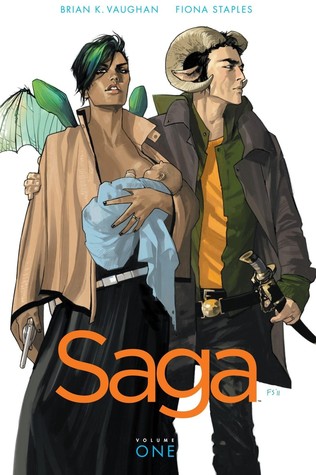 Options: Saga by Brian K Vaughn, A Tangle of Gold by Jaclyn Moriarty, Aftermath by Ann Aguirre or A Taste of Blood Wine by Freda Warrington. I don't really own much romance to read but relationships seem central to these books.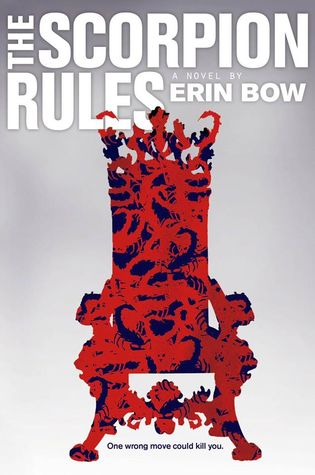 Options: The Scorpion Rules by Erin Bow or The Rabbit Back Literature Society by Pasi Ilmari Jääskeläinen or Vigil by Angela Slatter if I haven't already finished reading it.
Options: Kindred by Octavia Butler, The Rook by Daniel O'Malley, The Girl in the Flammable Skirt by Aimee Bender, Summer Was A Fast Train Without Terminals by Merlinda Bobis or Froi of the Exiles by Melina Marchetta if I still haven't finished that behemoth.
Dawn by Octavia E. Butler
It's high time I start this series.
*Since my TBR likes to shape-shift & won't reveal it's final form, I'll calculate CP points at the end.