Books with fellow book nerds: Readers, book store workers, book sellers and writers…
The Collected Works of A. J. Fikry by Gabrielle Zevin
We aren't the things we collect, acquire, read. We are, for as long as we are here, only love. The things we loved. The people we loved. And these, I think these really do live on.
Featuring an extremely cynical bookshop owner (A.J. Fikry), an enthusiastic book sales rep (Amelia), Fikry's adopted daughter (Maya), the police officer & eclectic reader (Lambiase.) All book nerds.
A Tale For The Time Being by Ruth Ozeki
What if I travel so far away in my dreams that I can't get back in time to wake up?
Ruth is an aspiring novelist who finds Nao's teenage diary. In those pages, Nao delves into her unexpected life and her great-great grandmother Jiko's amazing life with self-deprecating humour. I love reading books about stories within stories.
R.O.D Read or Dream by Hideyuki Kurata, Illustrated by Ran Ayanaga
To the public, we're detectives…but in reality, we protect books, and those who love them.
The Paper Sisters: Michelle and Maggie are serious bibliophiles but the youngest sibling, Anita is a reluctant reader. They run a detective agency which specialises in finding lost books. The Paper Sisters also share the power to manipulate paper into anything. E.g. clothes, shields, weapons, aircraft & creatures like this:
Side Note: The plot (and tone) of the anime and manga is completely different. The anime is driven by an action packed dark mystery. The manga is sweet, fantastical and a bit more on the slice of life side of things.
The Shadow of the Wind (The Cemetery of Forgotten Books, #1) by Carlos Ruiz Zafon, Translated by Lucia Graves
Books are mirrors: you only see in them what you already have inside you.
Daniel's love for books pulls him into a gothic mystery. Beautifully written but with creepy twists.
Cold Magic by Kate Elliott
I will either find a way, or make one.
Cat is a scholar and lover of stories. She traces the mysteries of her own family's past to unravel a plot bound in interesting magic.
Among Others by Jo Walton
Libraries really are wonderful. They're better than bookshops, even. I mean bookshops make a profit on selling you books, but libraries just sit there lending you books quietly out of the goodness of their hearts.
I can only aspire to read as much Fantasy and Speculative fiction as Mori.
The Brief Wondrous Life of Oscar Wao by Junot Diaz
But if these years have taught me anything it is this: you can never run away. Not ever. The only way out is in.
Oscar is a misfit Dominican teen reader with a love for SFF. (Currently enjoying the audiobook of this one.)
The History of Love by Nicole Krauss
The truth is the thing I invented so I could live.
Leo, Alma, her namesake and the stories between them are just bittersweet. This book also kind of pulls at my heart – the way it describes unwritten friendships, love and the struggle to put things into words and share them.
The Book Thief by Marcus Zusak
I have hated words and I have loved them, and I hope I have made them right.
Liesel's story still tears me apart.
Chinese Cinderella by Adeline Yen Mah
I read because I have to. It drives everything else from my mind.
I read Adeline's memoir when I was kid and just connected with her love for books as a means of escape, shelter and comfort. A similar feeling I got from Matilda: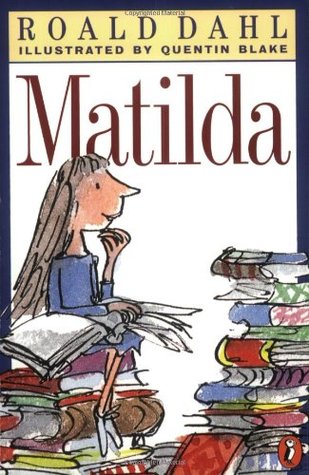 So Matilda's strong young mind continued to grow, nurtured by the voices of all those authors who had sent their books out into the world like ships on the sea. These books gave Matilda a hopeful and comforting message: You are not alone.