In honour of International Women's Day on March 8, I'm highlighting some of my favourite reads from female writers during March. To start off the March book recommendations – a few gems by Australian female authors I read in 2014 and reviewed in 2015: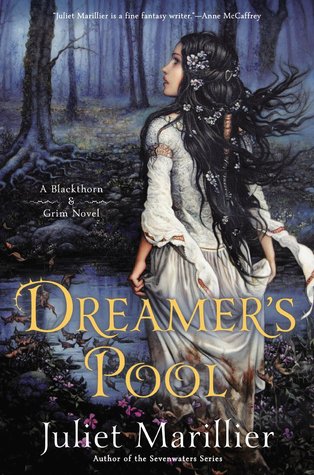 Dreamer's Pool (Blackthorn & Grim #1) by Juliet Marillier
Published: October 2014, Macmillan Australia
Available via: Book Depository
Genre: Fantasy
"Embittered healer Blackthorn, wrongly condemned to death, is offered a lifeline by a mysterious stranger. In return, she must set aside her bid for vengeance against the man who destroyed all that she once loved. Not only that: for seven years she must agree to help anyone who asks for her aid. She and her companion Grim settle on the fringes of a mysterious forest in Dalriada, far from the place of their incarceration, and start a new life.
Oran, the crown prince of Dalriada, is waiting for his bride-to-be, Lady Flidais. Her letters and sweet portrait have convinced him that she is his destined true love. But letters can lie.To save Oran from disaster, Blackthorn and Grim will need courage, ingenuity, and more than a little magic."
Thoughts:
Marillier's heroines tend to undergo grim experiences but they still forge ahead. Dreamer's Pool is a dark fairytale-like retelling mixed with a simple mystery for readers to unravel. Marillier doesn't hold back when she dives into each character's lives to see them grow or change at different turns. Blackthorn and Grim's slow burn friendship is wonderful and challenging. I can't wait to follow more of their adventures.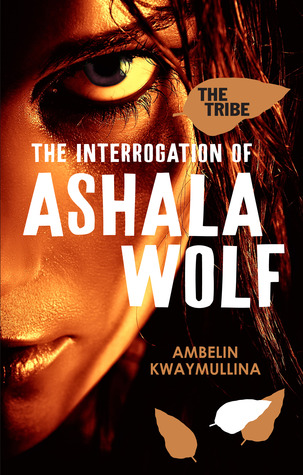 The Interrogation of Ashala Wolf (The Tribe #1) by Ambelin Kwaymullina
Published: July 2012, Walker Books Australia
Available via: Book Depository
Genre: YA Post-Apocalyptic SFF
"Ashala Wolf has been captured by Chief Administrator Neville Rose. A man who is intent on destroying Ashala's Tribe — the runaway Illegals hiding in the Firstwood. Injured and vulnerable and with her Sleepwalker ability blocked, Ashala is forced to succumb to the machine that will pull secrets from her mind. And right beside her is Justin Connor, her betrayer, watching her every move. Will the Tribe survive the interrogation of Ashala Wolf?"
Thoughts:
I enjoyed the creative worldbuilding which was tied to beliefs about the post-apocalyptic earth. I also loved the diverse characters and their individual attitudes towards navigating the political tensions around their abilities. Fans of Obernewtyn should check out this young adult futuristic Australian adventure (I must read the sequels.)
When We Have Wings by Claire Corbett
Published: June 2011 Allen and Unwin
Genre: Science Fiction
"The dream of being able to fly is now physical reality but only the rich and powerful can afford the surgery, drugs, and gene manipulation to become fliers. Peri, a poor girl from the regions, will sacrifice anything to get her wings and join this elite but the price is higher than she could have imagined. So why then does she throw it all away?"
Thoughts:
Compelling and original worldbuilding. The story has a slight neo-noir detective mystery feel to it that reminded me of Blade Runner. The sheer immersive beauty and verisimilitude of the the flight scenes were a breathtaking addition to an intriguing speculative world. There is a dynamic story about families, politics and technology woven into this futuristic landscape.
The Three Loves of Persimmon by Cassandra Golds
Published: August 2010 Penguin Books
Genre: MG/YA Fantasy
"Persimmon Polidori is a fine young lady, but within her is a rebel. She must follow her heart's desire, even if it means her family will reject her for the choices she makes. These choices bring her adventure and a world she never knew existed – they also bring her loneliness…
Along the way, Persimmon undergoes the trials of love, heartbreak, doubt and the discovery of her own true value. And she does it with the aid of a tiny, brave creature named Epiphany."
Thoughts:
Cassandra Golds' stories are like poetic fables. Her work touches on both the fantastic and darker moments in life. This approach reminds me of Antoine de Saint-Exupery's The Little Prince. This whimsical story may follow a quirky florist but it is also about taking risks and recovering from the unexpected.